ATTENDANCE
201
senior position delegates
attended HI DESIGN MEA, comprising Buyers, Suppliers, Speakers and Media Partners.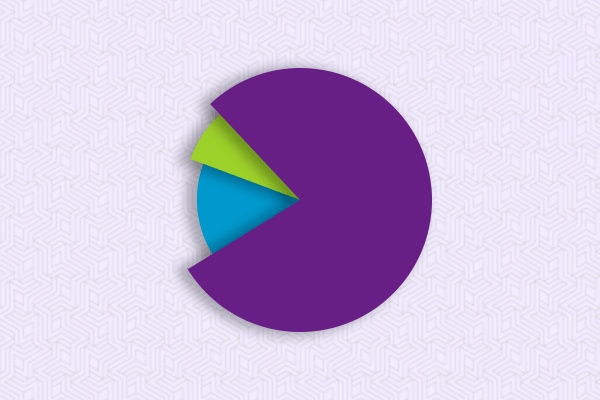 BUYERS
Buyer delegates are Interior Architects, Interior Designers and Hotel Project Leaders 
responsible for hospitality interior design developments across Middle East and Africa. They are drawn from architect and interior design practices, hotel owners and operators, and procurement companies.
81 buyer delegates representing 67 companies from 11 countries attended HI DESIGN MEA 2018
Get this year's list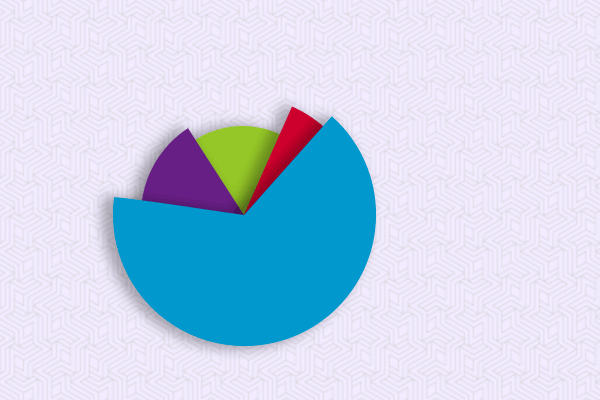 SUPPLIERS
Supplier delegates are manufacturers of a wide spectrum of FF&E products and services applicable for hospitality interior specification across more than 50 product categories.
108 supplier delegates representing 72 companies from 21 countries attended HI DESIGN MEA 2018
Get this year's list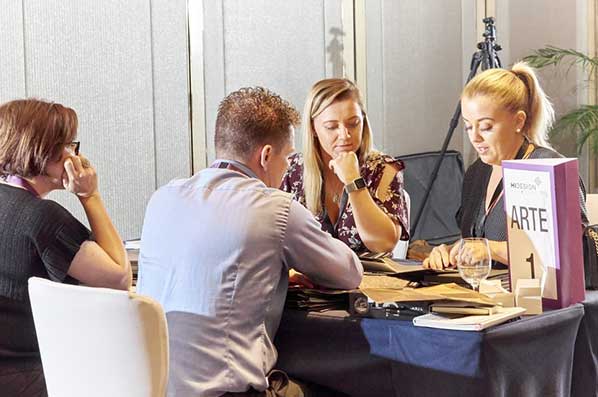 MEETINGS
This year an incredible 1,249 private, face-to-face meetings took place. These were conducted between the Buyer and Supplier delegates who had pre-selected whom they wished to meet in advance of the event.
When it comes to learning about new products and suppliers, it's the single best use of your time all year.
Try it!!! You will be blown away. We have received projects and are continually being specified.
ANGELA SKINNER
INTERNATIONAL SALES DIRECTOR, JC HOSPITALTIY
HI Design gives us the opportunity to meet the suppliers we need in one place in a short time and to compare some of the suppliers services and materials.
AMMAR NAIM AL DABBAH
REGIONAL DIRECTOR GCC ME, ARA DESIGN
SEMINAR
The 2018 programme consisted of two sessions on both days and this year's line up was as follows
---
MEA Market Update: what's happening and what's driving it?
PHILIP WOOLLER, AREA DIRECTOR FOR THE MIDDLE EAST AND AFRICA, STR
STR are the global hotel performance data people. They have the barometer on how markets are doing at the global level right down to neighbourhoods within cities.
The hotel project landscape in the Middle East and Africa has changed beyond recognition in the last decade, with unprecedented development. There have been consistent regional hotspots but even the most resilient investors are subject to the pressures of global financial shifts and other factors which ultimately control the timing and nature of the hotel projects you need to know about. The right regional insight is critical for developers, architects, hoteliers and manufacturers alike as they decide how to best direct their regional strategies.
Philip is uniquely placed to provide this understanding. Having spent two decades in hospitality at a senior level before joining STR, he understands that our audience wants more than just figures. Expect a compelling session that reveals the true factors influencing and shaping the projects in the region so you know exactly where to invest in the quest for new business.
---
Keynote Seminar: Setting the Bar
JESPER GODSK, FOUNDING PARTNER AND CEO OF LW DESIGN GROUP
Founding LW Design in 1999 has seen Jesper Godsk involved in some of the region's most iconic hotels. In Dubai alone are the Grosvenor House, Hyatt Regency, JW Marriott Marquis and Le Royal Merdien Beach Resort and Spa, a winner at the recent AHEAD MEA awards. There are countless more across the broader region for brands such as Fairmont, Raffles and Rotana. The success of these projects has fostered trust with developers and owners and seen LW Design involved in ground breaking projects such as the Media One and Vida Hotels. Then there's the literally hundreds of restaurants and bars they have created… This multi-disciplinary practice offering interior design, architecture, engineering and landscaping knows few limits. Hear from Jesper in conversation with seminar programmer and host Guy Dittrich as he recalls the development of the Middle East hotel-scape and looks to the future of hospitality design.
---
The Creative Brain – and how to use it
CAROLINE WILLIAMS, SCIENCE JOURNALIST
Caroline Williams is a science journalist and editor who is both a regular contributor to and a consultant for New Scientist magazine. She is also the author of Override: My quest to go beyond brain training and take control of my mind (Scribe, 2017). Override came about after Caroline's many years of reporting on the science of neuroplasticity (the idea that the brain retains an ability to rewire itself throughout our whole lives). No-one seemed to know how to use this information to get the best out of our brains. Determined to find out, Caroline spent over a year travelling around the laboratories of top neuroscientists, offering herself as a guinea pig in scientific studies and challenging scientists to make real-world changes to her perfectly functioning, yet imperfect brain!
As part of this brain-boosting mission, Caroline headed to Lawrence, Kansas, where a team is studying how the brain comes up with creative ideas. Joining in with their experiments she submitted herself to be brain-scanned and then stimulated with pulses of electricity in a bid to see if it helped the ideas to flow. What she found may come as a relief: you don't need to be scanned or zapped to get into the creative zone. You just need to know how to get into the right state of mind to let creativity flourish. In this talk, Caroline Williams explains what happens in our brains when we combine existing ideas to create something entirely new. She will also share some research-based tips from her journey on how to make it happen more often. Finally, she will give us a glimpse of the future and how technology may provide shortcuts to moments of creative insight. No zapping required.
---
Panel Discussion: Sharing Spaces –
the cross-pollination of design amongst sectors
Panelists:
CAROL FINNIE, REGIONAL PORTFOLIO DIRECTOR FOR THE MIDDLE EAST, DWP
DIANE THORSEN, PRINCIPAL & DESIGN DIRECTOR OF THE PERKINS+WILL'S DUBAI STUDIO
PALLAVI DEAN, OWNER & DESIGN DIRECTOR, PALLAVI DEAN INTERIORS
Our all-female panel drawn from the attending buyer delegates was of the best quality. But don't take our word for it. They are ALL in the top ten of the 2017 Power List of the 50 most influential interior designers working in the Middle East published by Commercial Interior Design magazine. Congratulations ladies! Together they entertained and informed our audience in an energised closing seminar session moderated by Guy Dittrich.
In looking at the crossover of design between different sectors, topics covered included the drivers of this change such as demographics and psychographics, co-working and co-living, hospitals and healthcare. Also discussed was the intriguing need to deliver more varied experientially designed spaces.
Diane Thorsen at Perkins + Will covered the 'hotel connected to community' phenomenon, explaining the blurring of the lines between shopping, work, entertainment, learning, culture and hospitality or what Perkins + Will refer to as SWELCH. Whilst Pallavi Dean countered with her own acronym, UXD, user experience design, and her insistence on understanding the user and their experience before any design commences. Carol Finnie of DWP talked about opposites attracting in the case of the workplace and the hotel – the 'new' lobby being a case in point.
SUPPLIER SHOWCASE
In one dedicated session, each of the 72 supplier companies had tabletop space to present more of their products. The showcase allowed buyers to further browse and experience products as well as providing an opportunity for additional meetings outside of the pre-scheduled meetings programme.
NETWORKING
Breakfasts, lunches, evening functions, excursions and free time periods provided abundant opportunities to network for the benefit of the delegates' business. All delegates attended the Welcome Dinner, Middle Night informal dinner and a Farewell Dinner on the three evenings providing a means for everyone to relax and enjoy networking with their peers in a way simply not possible at traditional trade shows.
We also hosted our Buyers Only Networking session, which allowed the Buyers to mingle with each other exclusively, exploring mutually interesting opportunities. The Suppliers also had the opportunity to network with each other at the Supplier Networking session.

Some great contacts and air time with some very influential people.
JAY STALLARD
ASSOCIATE, AAID
PRE-EVENT EXCURSION
The pre-event tour comprised thirty intrepid delegates who were keen to combine some early networking with a half-day guided tour around a few of the Kingdom of Bahrain's landmarks.  The group left the hotel at 9.15 and headed for the Al Fateh Grand Mosque, an imperious building, designed by architects and designers from various parts of the world, and utilising materials from Italy, France, Ireland and Scotland.  It features a main dome made of fibreglass!
From there it was on to a guided tour of the National Museum, which highlighted details of Bahrain's trading and pearl diving heritage.   Finally, the delegates enjoyed a look round Qal'at al-Bahrain, a UNESCO World Heritage Site, which is an exceptional example of more or less unbroken continuity of occupation over a period of almost 4,500 years, from about 2300 BC to the present.
This was followed by an excellent lunch of local specialities before returning the return to The Art Rotana Hotel at 3pm.
FACTS & FIGURES
We asked all delegates to tell us about their experience at HI DESIGN MEA to ensure that we continue to provide a quality, successful event for all those who attend.
of Buyer delegates agreed that HI Design is an excellent investment of their time.
of Buyers rated the quality of the Suppliers met during the meetings programme was above expectation or as expected.
of delegates thought the organisation and operations of the event were excellent or very good.
of Supplier delegates agree that HI-Design is good value compared to other events.
of Buyer delegates agreed that HI DESIGN helps to identify new design solutions/partnersfor their upcoming projects
of Buyers said they are definitely or likely to be specifying some of the suppliers they met.
of Suppliers said they are definitely, very likely or likely to be specified for future projects.